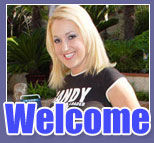 Welcome to the new DPAmateurs. I have been involved in the swinger community for more than 6 years now and throughout all these years I have specialized in making slut fantasies cum true. I am known for setting up gangbangs, orgies, and sex parties and the double/triple penetration fantasies are one of the events I have set up in the past, so I figured I would get the site up to show the girls that we run into getting their pussies and assess filled up at the same time.


Name: Julies | Age: 24
The Story: Julie is a slutty Southern belle my friend found surfing the internet. She is an up and coming adult model and she was building her own website, so my friend told her about our site and how good she would look with a cock in her ass and pussy at the same time so she was happy to come meet us in person.
We met her at a club in Hollywood where we had the chance to talk and know each other and after the last call, we took her to one of the rooms in the back on the club where she sucked all of our cocks to completion. She said she wanted to see what she was in for so after swallowing all that cum that night, we set up the DP party for her the next night. She came very excited and ready to get her holes plowed. She had been practicing her asshole the night before with a butt plug so she was ready cocks. More...



Mallory is a hot wife that was visiting California from Florida with her husband. Her husband saw our site a while back and sent us an email about possibly getting together for fun. He wasn't sure if they wanted to be on the site but in the end they were both ok with it so we finally met after a few months of emails and chats. More.


Patricia is no a amateur when it comes to getting cocks in her pussy and ass at the same time. She is an up and cumming porn girl one of the guys fucked at a party and that invited couple of more guys to do a mini dp gangbang with her. He figured she would be great for this site so he told her about our little project and she was very excited to be in it. More.


Vanessa is a hot Czech girl I met thru Sarah Blue, one of my all time favorite girls. I asked Sarah to refer someone for my site and she introduced me to Vanessa. She was very outgoing and slutty and since I was traveling there with a friend, she asked me to invite my friend too to the shoot so she got double penetrated by me and my buddy. More.